You can make a difference.
We wish to promote positive outcomes and public awareness of the marine environment, through research and education. You can help us by supporting our work and donating to our Patreon page. Education and awareness is also vital for the preservation of the planet's biodiversity into the future. To help spread the word follow our social media pages by clicking on the links below…
Patreon
Follow our Oceanwise journey and the work we undertake through Patreon. Get to know our team, and help to promote positive change, inform a greater audience and inspire the next generation of conservation scientists.
Absolute serenity in the West Bornean mangroves of Sungai Nibung. Oceanwise is working with @planetindonesia to conserve this unique area. It provides important habitat for threatened species such as Proboscis Monkeys and Helmeted Hornbills. ⠀⠀⠀⠀⠀⠀⠀⠀⠀ 🌊 ⠀⠀⠀⠀⠀⠀⠀⠀⠀⠀⠀⠀⠀⠀⠀⠀⠀⠀⠀⠀⠀⠀⠀⠀⠀⠀⠀⠀⠀⠀⠀⠀⠀⠀⠀⠀ #mangroves #conservation #borneo #proboscismonkey #hornbill #oceanwise #oceanwiseaustralia
This is a mangrove lobster (Thalassina squamifera)🦞 It's burrowing behaviour plays an important role in the nutrient recycling of their mangrove habitats. Found during @oceanwise_au fieldwork last year, it was the first time one had been recorded in the Exmouth Gulf region, meaning a range extension for this species. ⠀⠀⠀⠀⠀⠀⠀⠀⠀ 🌊 ⠀⠀⠀⠀⠀⠀⠀⠀⠀⠀⠀⠀⠀⠀⠀⠀⠀⠀⠀⠀⠀⠀⠀⠀⠀⠀⠀⠀⠀⠀⠀⠀⠀⠀⠀⠀ #mangrovelobster #lobster #crustacean #rangeextension #oceanwise #oceanwiseaustralia #marineresearch #marineconservation #marinescience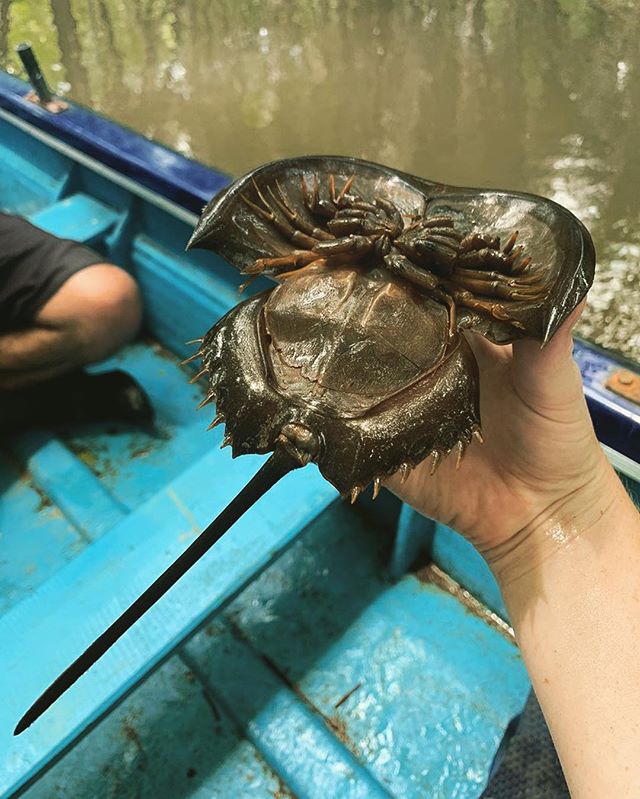 Meet the horseshoe crab (Family: Limulidae). These weird creatures are not actually true crabs... they are arthropods and have recently been re-classified as spiders! They have survived for over 500 million years but are threatened by habitat loss, pollution and fishing. Another threat is the use of their blood to detect bacterial contamination in medical equipment. Fortunately, the high demand for their blood has led to investment in alternative technologies. [Photos & footage: @cazhart] ⠀⠀⠀⠀⠀⠀⠀⠀⠀ 🌊 ⠀⠀⠀⠀⠀⠀⠀⠀⠀⠀⠀⠀⠀⠀⠀⠀⠀⠀⠀⠀⠀⠀⠀⠀⠀⠀⠀⠀⠀⠀ #horseshoecrab #arthropods #limulidae #marineconservation #iucnredlist #datadeficient #conservation #oceanwise #oceanwiseaustralia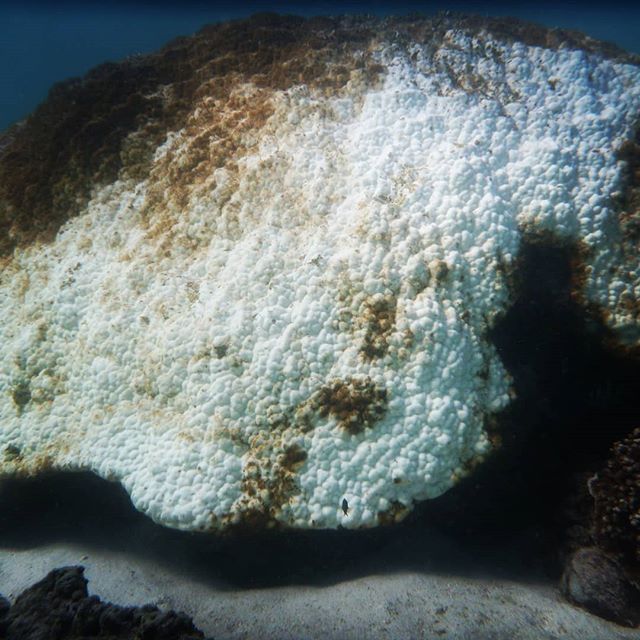 You know things are getting bad when even the most resilient and ancient corals are bleaching and dying. ⠀⠀⠀⠀⠀⠀⠀⠀⠀ 🌊 ⠀⠀⠀⠀⠀⠀⠀⠀⠀⠀⠀⠀⠀⠀⠀⠀⠀⠀⠀⠀⠀⠀⠀⠀⠀⠀⠀⠀⠀⠀ #climatechangeisreal #coralbleaching #endfossilfuels #oceanwise #oceanwiseaustralia #marineconservation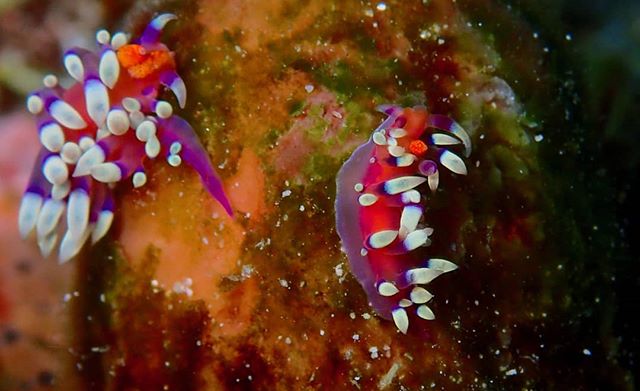 Did you know that nudibranchs are simultaneous hermaphrodites? That means they can impregnate themselves! [Photo: @andrew__davenport] ⠀⠀⠀⠀⠀⠀⠀⠀⠀ 🌊 ⠀⠀⠀⠀⠀⠀⠀⠀⠀⠀⠀⠀⠀⠀⠀⠀⠀⠀⠀⠀⠀⠀⠀⠀⠀⠀⠀⠀⠀⠀ #nudibranch #didyouknow #funfact #coralreef #simultaneoushermaphrodite #weird #flabellinaexoptata #oceanwise #oceanwiseaustralia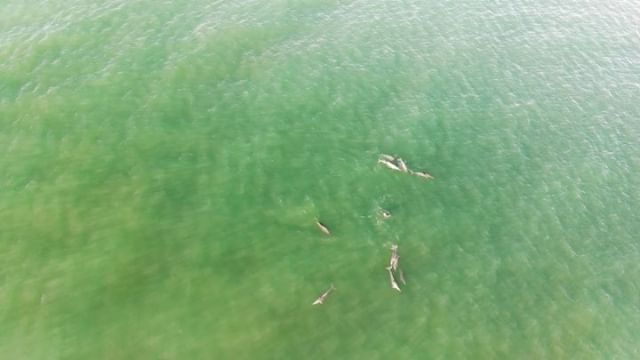 One pod, two species of dolphin. Frequently spotted together near Heron Point, the Australian Humpback Dolphin (Sousa sahulensis) and the Indo-Pacific Bottlenose Dolphin (Tursiops aduncus) are listed as Vulnerable and Data Deficient on the IUCN Red List. [Photos & footage: @jasondickie13 & Alcs Willems] ⠀⠀⠀⠀⠀⠀⠀⠀⠀ 🌊 ⠀⠀⠀⠀⠀⠀⠀⠀⠀⠀⠀⠀⠀⠀⠀⠀⠀⠀⠀⠀⠀⠀⠀⠀⠀⠀⠀⠀⠀⠀ #AustralianHumpbackDolphin #IndoPacificBottlenose #IUCNRedList #ExmouthGulf #HeronPoint #marineconservation #Oceanwise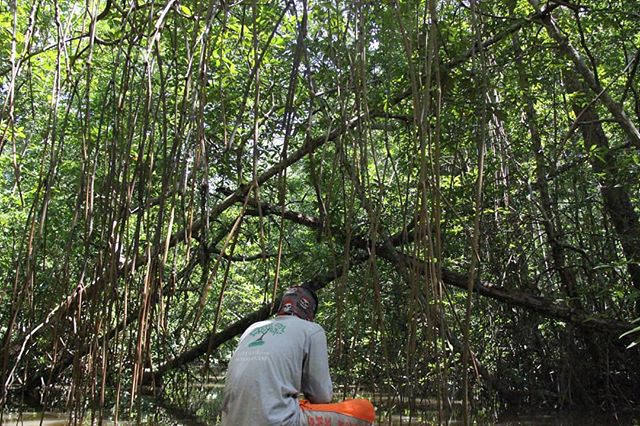 Our partner organisation @planetindonesia, have the motto "literasi untuk konservasi" which translates to "literacy for conservation". Their programs aim to break the cycle of poverty while protecting and restoring endangered species and habitats. They provide crucial health, education and business training services to villages that are deep in the heart of rainforests and mangrove forests. These villages have so little that they are forced to exhaust limited natural resources to survive. Planet Indonesia's programs empower them to use their resources in a sustainable manner, simultaneously increasing income and improving their quality of life. ⠀⠀⠀⠀⠀⠀⠀⠀⠀ 🌊 ⠀⠀⠀⠀⠀⠀⠀⠀⠀⠀⠀⠀⠀⠀⠀⠀⠀⠀⠀⠀⠀⠀⠀⠀⠀⠀⠀⠀⠀⠀ #planetindonesia #oceanwise #mangrove #mangroveforest #rainforest #conservation #literacyforconservation #indonesia #borneo #kuburaya
Almost every plant in this footage is a highly invasive Mexican Mesquite plant. Invasive species like this suffocate native vegetation, threaten endangered species and destroy agriculture. Oceanwise is supporting the Pilbara Mesquite Management Committee in eradication trials across the Pilbara with our Biohotspot App and drone monitoring. One of the many significant challenges facing the environment we are only too keen to help address. ⠀⠀⠀⠀⠀⠀⠀⠀⠀ 🌊 ⠀⠀⠀⠀⠀⠀⠀⠀⠀⠀⠀⠀⠀⠀⠀⠀⠀⠀⠀⠀⠀⠀⠀⠀⠀⠀⠀⠀⠀⠀ #oceanwise #invasivespecies #drones #BiohotspotApp #pilbara #pilbaramesquitemanagementcomittee #invasiveplants #mesquite
Exmouth Gulf supports a globally unique marine ecosystem and associated biodiversity. It contains World Heritage values including its remote, undeveloped, estuarine environments, fossil Pleistocene coral reefs and habitat for migrating and resident species such as humpback whales, dugongs, turtles and seabirds. Not only this, the Gulf also forms part of the largest intact arid mangrove ecosystem in the world! ⠀⠀⠀⠀⠀⠀⠀⠀⠀ 🌊 ⠀⠀⠀⠀⠀⠀⠀⠀⠀⠀⠀⠀⠀⠀⠀⠀⠀⠀⠀⠀⠀⠀⠀⠀⠀⠀⠀⠀⠀⠀ #oceanwise #exmouthgulf #exmouth #bayofrest #biodiversityhotspot #mangroves #oysterbeds #migratoryspecies #migratorybirds #humpbackwhales #dugongs #turtles #marineconservation
Coral reefs worldwide are under serious threat due to a wide range of impacts, both natural and human. In Fiji, we are involved in an effort attempting to counter the damning trends of this ecosystem. In this project, led by the non-for-profit organisation 'Aquaculture Development for The Environment' we are attempting to restore degraded areas of coral reef. Stay tuned for updates and info on little things everyone can do to help! ⠀⠀⠀⠀⠀⠀⠀⠀⠀ 🌊 ⠀⠀⠀⠀⠀⠀⠀⠀⠀⠀⠀⠀⠀⠀⠀⠀⠀⠀⠀⠀⠀⠀⠀⠀⠀⠀⠀⠀⠀⠀⠀⠀⠀⠀⠀ ⠀⠀⠀⠀ #fiji #coralreef #climatechange #restoration #conservation #coralreefrestoration #coralbleaching #degradedcoralreef #theadeproject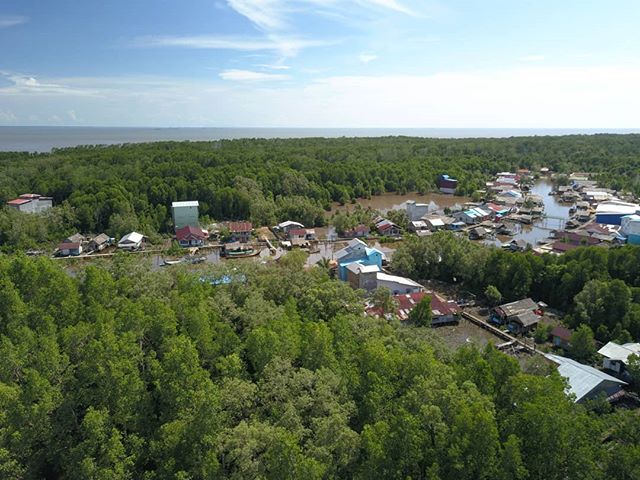 Welcome to Sungai Nibung, located in the heart of the mangrove forests in Kubu Raya, West Kalimantan. As one of the most biodiverse and extensive forests in Borneo, the locals place the highest value on the ecosystem. Here, we are involved in a project focusing on the restoration of the threatened mangroves, the implementation of fisheries management and most importantly the implementation of a socio-economic program providing health services, education and business management training to the locals. @planetindonesia has been pivotal in making life-changing projects like this a reality, and continue to be an inspiration for conservationists. ⠀⠀⠀⠀⠀⠀⠀⠀⠀ 🌊 ⠀⠀⠀⠀⠀⠀⠀⠀⠀⠀⠀⠀⠀⠀⠀⠀⠀⠀⠀⠀⠀⠀⠀⠀⠀⠀⠀⠀⠀⠀⠀⠀⠀⠀⠀⠀ #mangroveforest #conservation #borneo #mangrove #sungainibung #mangroverestoration #savethemangroves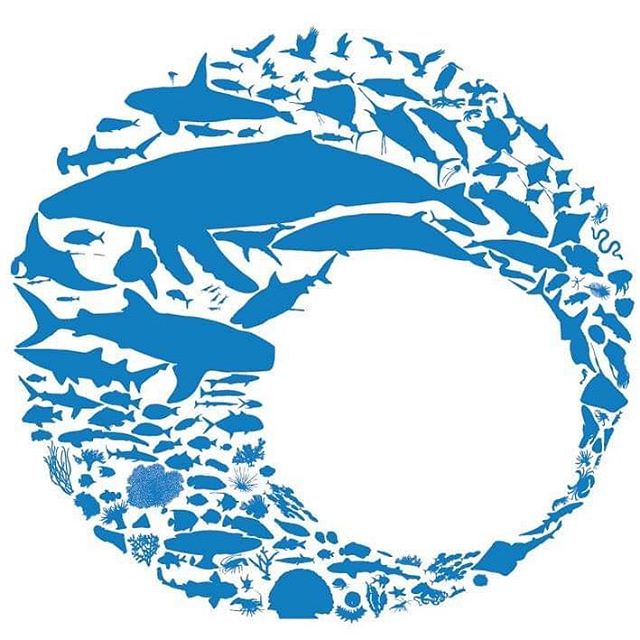 Welcome to Oceanwise Australia! We progress research, management and conservation of the planet's most endangered ecosystems and species. Follow us to find out more about our exciting projects! ⠀⠀⠀⠀⠀⠀⠀⠀⠀ 🌊 ⠀⠀⠀⠀⠀⠀⠀⠀⠀⠀⠀⠀⠀⠀⠀⠀⠀⠀⠀⠀⠀⠀⠀⠀⠀⠀⠀⠀⠀⠀⠀⠀⠀⠀⠀⠀ #oceanwise #oceanwiseaustralia #marineresearch #marineconservation #marinescience